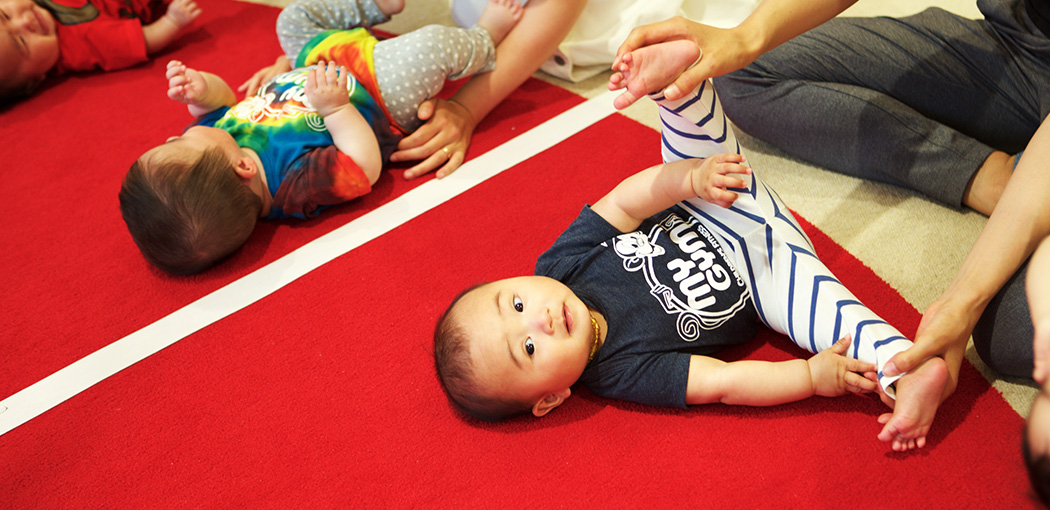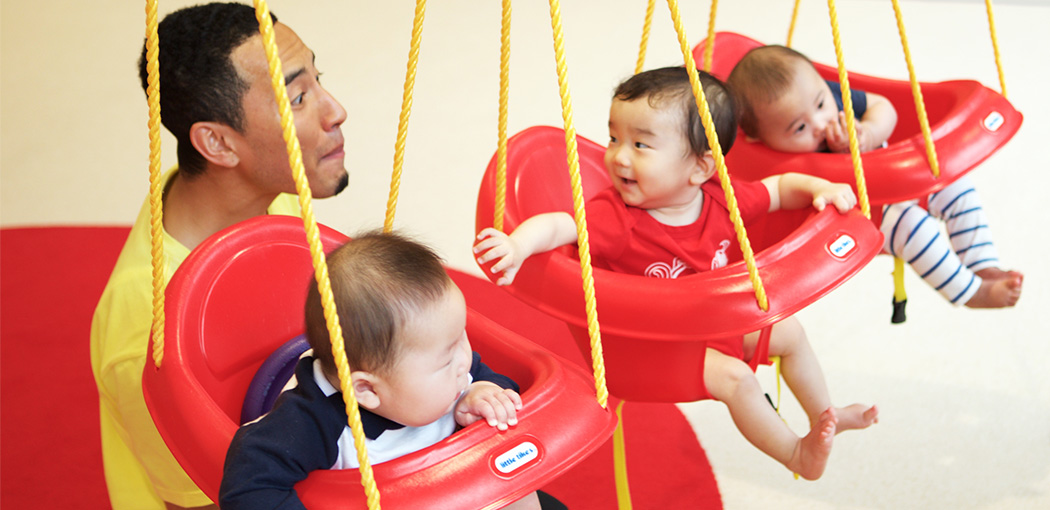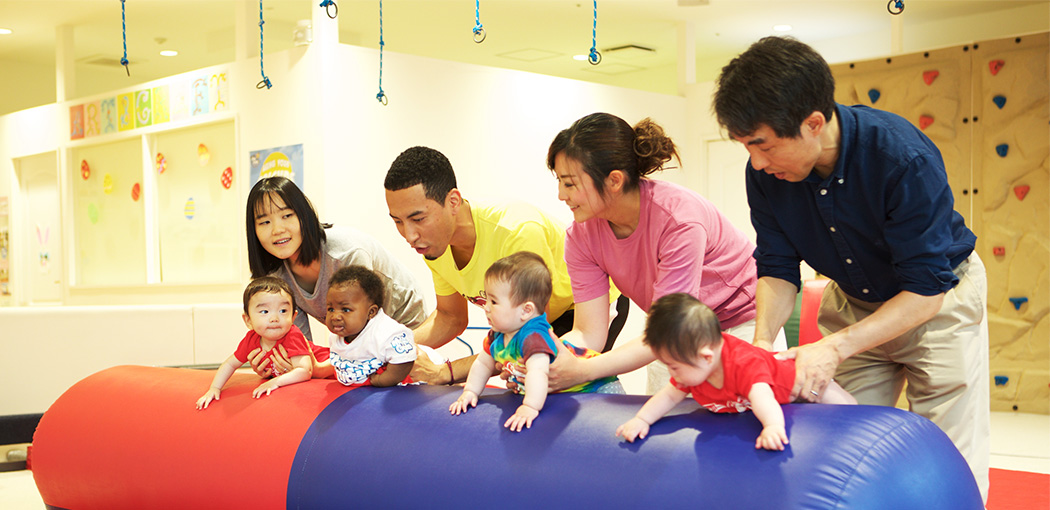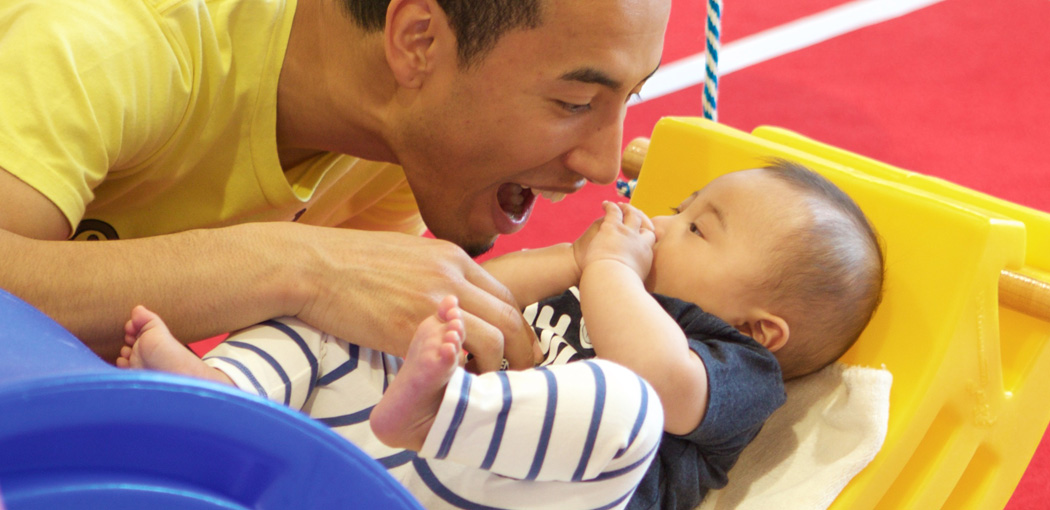 Our youngest My Gym program offers songs, dances, rides, unique swings and more for you and your child to enjoy along with other My Gym Kids. Children are encouraged to take on challenges in a highly clean and safe environment. Our Little Bundles' parents also participate in a discussion session concerning their children's development. Why not come and join us in sharing your experiences?

Creating strong bonds with parents and helping your child feel comfortable and relieved

Challenging new activities with My Gym Players

Baby pushups, swings, forward/backward rolls, etc.

Brain Development Activities

Activities with music such as puppet shows, games following sounds, and dances.
Request for Parents

Most of our activities are new to the babies. Learn the exercises and please apply it for the communication with babies.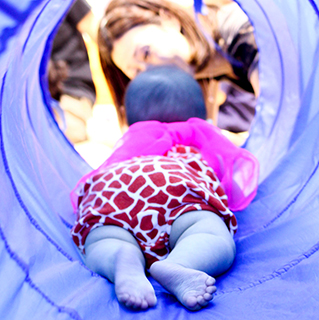 Sit up on their own for the first time at My Gym

At the beginning of My Gym, my son couldn't hold his head up, for he was just 2 months old. However at six months, he could pull himself up to stand up. The only thing I was afraid of was our english skill. There's no need to fear, for the players are really nice and will help out. Every week, the class is fun and my son and I are always looking forward to My Gym.

IWAI SOUTARO
TOP>Classes & Programs>Little Bundles