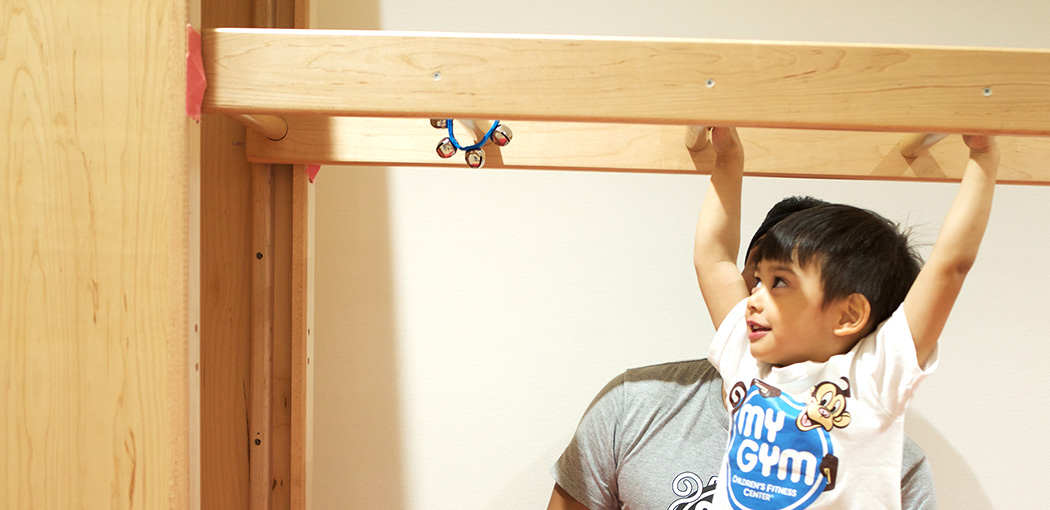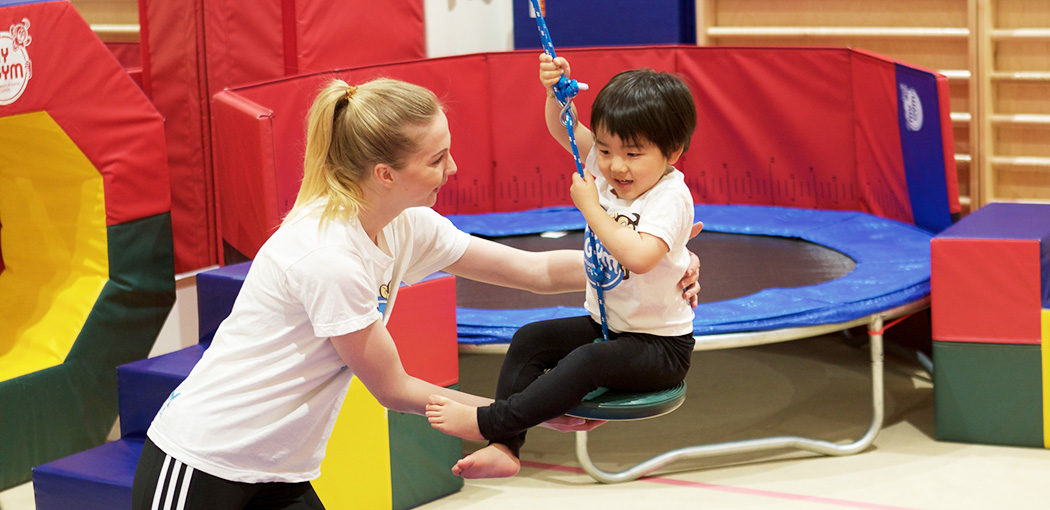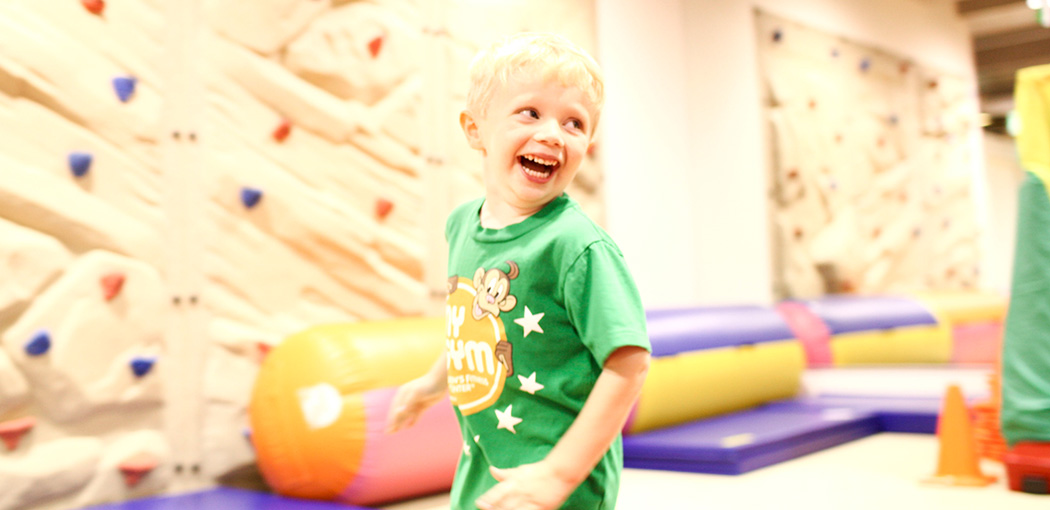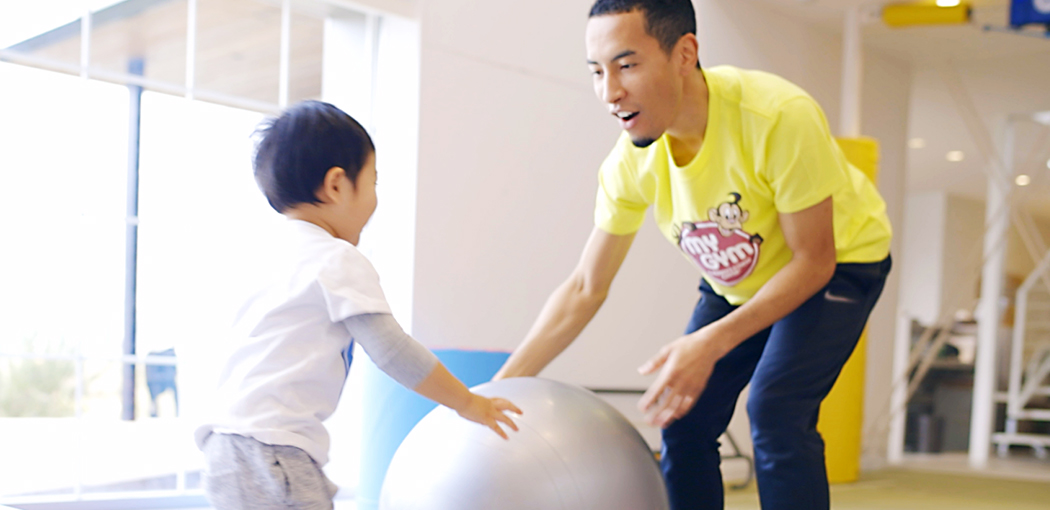 Mighty Mites is our first independent program, building greater independence and social awareness. Children develop their skills through positive reinforcement and encouragement. The instructors tenderly support the children in a nurturing environment, building positive self-esteem and confidence as children at this age become sensitive to peer pressure. Instead of My Gym Players being "instructors", they are children's best friends.

Exercises in building Teamwork

Relays, games and group exercises led by the players.

Developing Motor Skills

One of the equipment is hanging rings, exercises using objects to increase dexterity, strengthening hand and wrist muscles. Various ways to use this skill:Tumbling, Gymnastics and games using our imagination.
Request for Parents

The players give children the best support for their first "I Can!!" experience. Let's encourage them to try each challenge.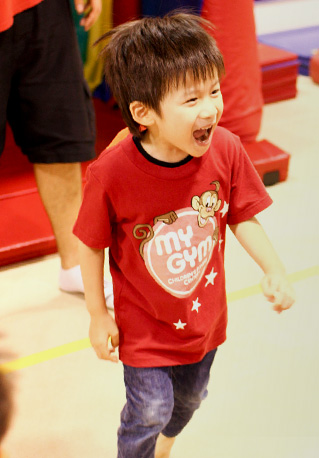 Challenges, successes and self-confidence, those develop children.

He didn't like exercising before, but now he likes going out and has gotten bigger than before. Though his blood sugar had been low since he was a baby, as he has gained strength, he doesn't reel and his low blood sugar is gone. For us, My Gym is quite unique in Japan and it broadens our vision, then my husband has started to learn English. Even if he could not do it yesterday →then tries to do it again today→ success! therefore he gains self-confidence. In this cycle, I am always surprised to see his growth! I leaned how to train basic physical fitness and hope they will love work on fitness.

N M
TOP>Classes & Programs>Mighty Mites